London Home Series - Day 1 - Recap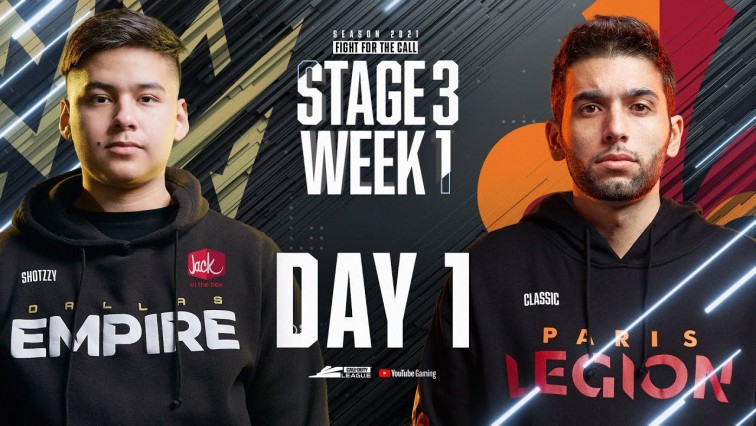 Stage 3 of the Call of Duty League 'touched down' in London, for this weekends Home Series. Here is a breakdown of the first day's action:
Dallas Empire vs Paris Legion


Hardpoint Garrison
Dallas got off to a slow start for the Hardpoint, with all of the Empire going negative, Crimsix with a 0.52 being the lowest performer. Paris on the other hand turned up on point with Skrapz going 27-15 off the rip. Classic and AquA both posting 1.65 and 1.64 respectively.
Search and Destroy Express
Dallas regained after their poor performance in the first map with a straight fire 6-0, Crimsix posting a 10-0 stat line. This Map was a complete blow out for Paris with Skrapz and Classic both putting up 0.17's. This gave the Legion a team K/D in SnD of 0.46.. One of the lowest the season has seen yet.
Control Checkmate
Skrapz was firing on all cylinders again posting a 1.71 however his team lacked the support. Dallas kept their momentum going with a 3-1 win, iLLeY topping the leader boards with a 19-16.
Hardpoint Checkmate
Crimsix turned his series around to finish strong with a 30-18 (1.67) score. Backed up by Huke (1.40) and iLLeY (1.24) who together grabbed most of the hill time.


Toronto Ultra vs Florida Mutineers




Hardpoint Checkmate - Toronto Win
Toronto looking to keep their Championship mentality from the previous Stage, hit the ground running with Insight still showing his potential in his rookie season. The Brit posting a 1.29 for good measure as the Ultra take Map 1.
Search and Destroy Express - Toronto Win
Cammy went big in the SnD with a 13-7 coupled with Insight's 10-7. The close Map went to a round 11 that also saw Florida's Owakening put up a 13-8. A lack luster map for Havok and Neptune who both had a 0.36 KpR.
Control Raid - Toronto Win
Insight carried the purple flag again posting a 2.11 with 38 kills. The Mutineers failed to get going with 3 of the 4 players failing to go positive in the kill feed.
Thumbnail Via: Call of Duty League